Prospects are searching for your business right now. But, if your rankings have disappeared or don't show on page 1, no traffic and leads will show up. After 7 years in online marketing, we've learned that rankings are only part of the equation. It doesn't matter if you are in technology, legal, financial services, real-estate, health-care, chiropractic, dental, doctor or professional services industries. Rankings are not what you need first…(that's the easy part…!)
Take A Closer Look
The Social Media Secret?
"Social media" is the darling of news, radio, TV and more. Most know it's about Twitter, Facebook, Linkedin & Google+. Still, why is there so much confusion?
Here's why (click to watch the video).
A Closer Look
Search Engine Optimization (SEO) drives the highest, most valuable click you can get. Optimize pages with keywords and provide a great user experience and search engines will follow.
PPC & Remarketing
Pay Per Click marketing in Google (Adwords), Bing, Facebook, Twitter or LinkedIn can get you targeted visitors to your custom landing page. Get more with 'boomerang' ads.
Social Media Marketing
Social media marketing strategies with a focus on the right traffic at the right time and the right customers, not just cute animal pictures, likes and followers.
Reputation Management
What people say about your brand, company name or personally can be positive or negative. Even the best intentions may go wrong. Lift your brand by burying negative posts.
CRO
Conversion rate optimization follows both a technical and psychological process. Apply a process for testing and tracking to get optimum results that speak for themselves.
Website Development
Showcase your best products and services from a website that sells and creates engagement with your visitors. Leverage the power of WordPress and custom plugins.
How To Fix a Panda (Google Style)
You may have an issue with your website content and not even know it. The Panda update from Google tries to address both thin and duplicate content. If your website is not audited for Panda, you may be slacking behind.
How Many Pages Currently?
Determine how many pages you have in your CMS system or website. Compare this page count with the actual numbers in the Google search index.
Thin content?
Check in Google and see if you have no/low value pages that are 'too similar' to others. Run a site: command and page through to start.
Web Analytics check
Compare numbers you have discovered with the top landing pages inside your web analytics. What pages are missing or that are not corresponding to your findings?
Need help fast? View our online shop and add directly to cart, or speak to our team.
Shop Now
Core Digital Marketing Services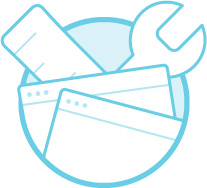 SEO Monthly Services
Find out more about our monthly SEO services. Content Development
Learn more about content development and content marketing services.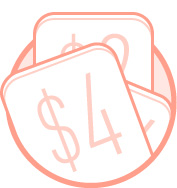 SEO Training Courses
Register for a new SEO training class at our offices in Los Angeles.
Industry Success Stories
Our personal stories and successful relationships are built on a firm understanding of expectations, outcomes and process. Click below to learn more.
Our Work
"As Director of Paid Search Advertising at Yahoo! Search Marketing, I engaged Jon and his team to design and integrate search content marketing and optimization solutions into our product offering. Jon has extensive expertise in all aspects of search marketing including SEO, SEM/PPC, Social Media and Internet marketing strategy. I highly recommend him and his team."
Tim Phillips
"We have used and applied strategies and tactics for Search Engine Optimization that Jon & team recommended with great success. We recommend other clients to them and continue to build and nurture the relationship because of their experience, and their insights into the complex field of Search. I cannot recommend them/him enough."
Thad Gerber
"Knowledgeable, innovative and informative, ChaosMap takes the mystery out of SEO/SEM. With a hands-on personalized approach, they are SEO and website design experts who provide the necessary tools to generate a high ROI, greater accessibility, targeted traffic and long term page ranking. The service they provide is invaluable and we're happy to have them as part of our team."
Barb Robertson